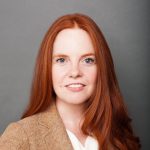 Cellist, Psychotherapist, and Executive Coach
Dana Fonteneau draws on her diverse background in music, business, finance, and psychology to help her clients attain greater personal and career success. She is part performance coach, management consultant, financial advisor, and therapist. Equally comfortable in the board room and the concert hall, Dana helps individuals and small businesses succeed. Her international practice is centered in the arts where she works with top soloists, chamber ensembles, orchestral musicians, actors, dancers, and educators, as well as with leading administrators, board members, and managers throughout the music industry.
Dana's writing can be found on her blog The WholeHearted Musician, in feature articles for Strings Magazine and Chamber Music Magazine, and her book It's Not (JUST) About the Gig which examines what success means to musicians and how to achieve it.
Dana is a conservatory-trained musician who has performed as a soloist, chamber musician, and orchestral player around the world. She holds degrees in cello performance and chamber music from the San Francisco Conservatory. Additionally, she holds an M.A. in Counseling Psychology from the California Institute of Integral Studies, is a Demartini Method and Demartini Values Facilitator, and is a licensed Marriage and Family Therapist (MFC49425) in the State of California.